Diwali snack recipes for vegetarians and non-vegetarians
Zarafshan Shiraz, Delhi
Updated : November 01, 2021 10:11 IST
Check out these Diwali-special snack recipes curated for both vegetarian and non-vegetarian people to explore during this festive season
Deepavali, which translates as 'a row of lights', is one of the most significant of all Hindu festivals and is celebrated over a period of 5 days and as Diwali is just on our doorstep, we decided to move over regular snacks this year and treat ourselves and the guests to some lip-smacking delicacies. This year, Diwali falls on November 4 which gives us enough time to whip up a hoard of goodies.
The festival symbolises the victory of light over darkness, of good over evil and of knowledge over ignorance. On this day, diyas, candles and lamps are placed all around the house, to 'light' the way to knowledge and victory.
Food plays an important role in the celebration of Diwali, in addition to all the fun, gambling and firecrackers surrounding the festival. So, check out these Diwali-special snack recipes curated for both vegetarian and non-vegetarian people to explore during this festive season.
1. Konjee Crispy Three Treasure Mushroom: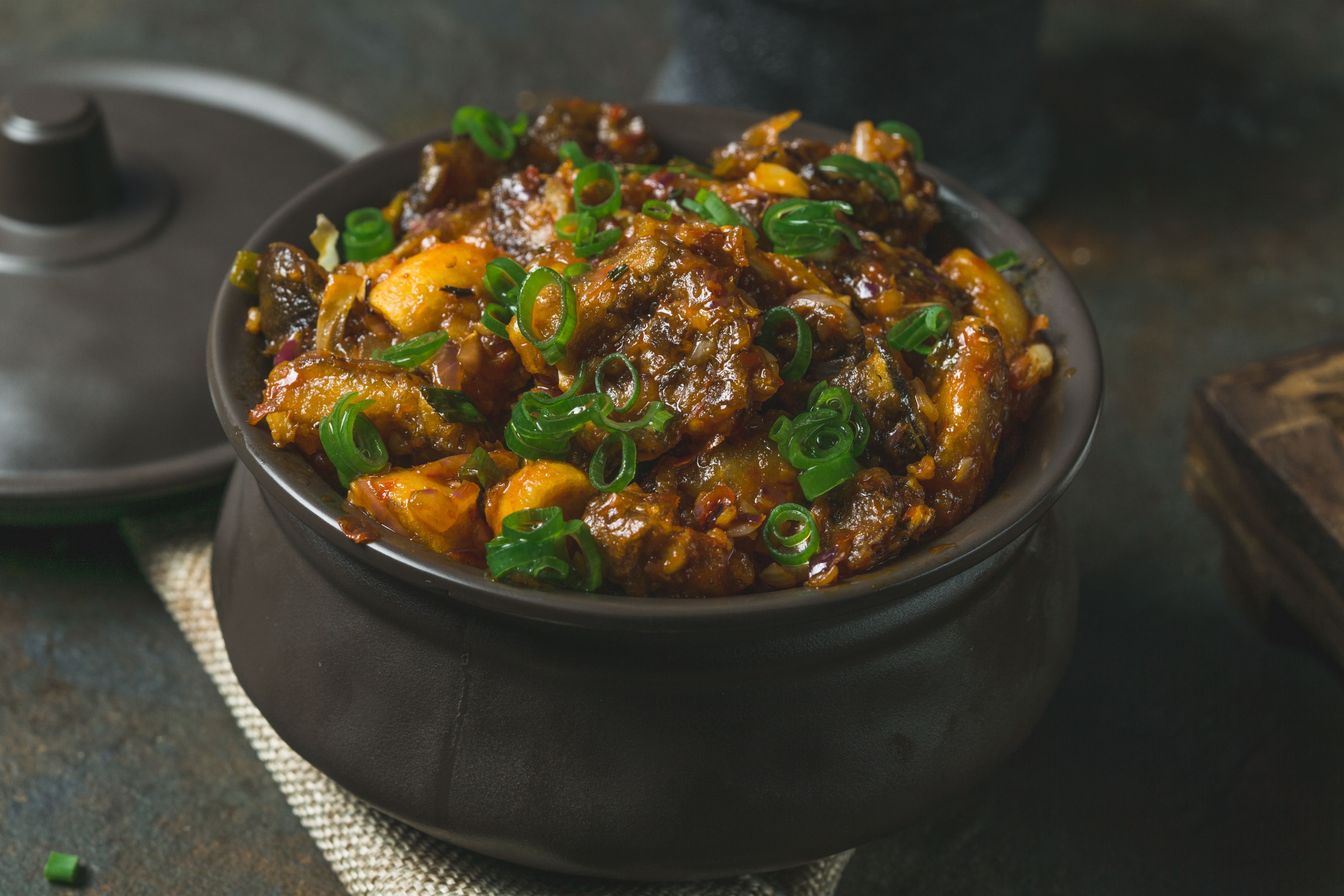 Ingredients:
Diced Veg (Button Mushroom, fungus Mushroom, Shiitake Mushroom) -80gm
Cornflour – 20gms
Ginger - 5gm
Garlic- 10gm
Onion-20gm
Celery-2gm
Refined Oil- 70ml
Chilli Paste-25gm
Ketchup-25gm
Hoisin Sauce - 10ml
Vinegar-3ml
Wine-2ml
Spring Onion- 5gm
Salt-3gm
Method:
Prepare a batter using cornflour, salt and water. Coat the mushrooms in the batter and shallow fry them. 
Chop ginger, celery and onion and add them in a wok. Put chilli paste, ketchup, ½ tablespoon of hoisin sauce and toss them together. 
Add the pre-fried mushroom and sauté in the amalgamation of the sauces. Add Vinegar and wine on top. Garnish with Spring Onion.
2. Golden Fried Fish: